Bands and Duos

Other Articles

External Links
What's new on Warren Zevon Wiki
October 8, 2010

We apologize for the late update of this month's featured media as the moderators were ill, under the (dental) knife, or otherwise engaged.
May 3, 2010

The Warren Zevon Wiki celebrates a full year of featured content each month. We the moderators apologize for being a few days off this month.
January 20, 2010

Inspired by our January featured image, and the moderators' similar work on the Blood Wiki, we are uploading fan artwork (largely from deviantART) to help illustrate the wiki and recognize the work of the fans.
December 28, 2009

The Warren Zevon Wiki now has a new logo, created by Malcolm Wilson.
November 28, 2009

As of its first anniversary, the Warren Zevon Wiki now has 100 articles.
August 7, 2009

The Warren Zevon Wiki welcomes User:Doom Reverb!
May 1, 2009
April 26, 2009

The Warren Zevon Wiki now has an offical logo.
April 25, 2009

User:Technopeasant and User:Roland The Headless Thompson Gunner now have administrative powers.
March 29, 2009

The Warren Zevon Wiki now has 50 articles!
November 28, 2008

The Warren Zevon Wiki is now open to editors!
Helping out
To write a new article, just enter the article title in the box below.
Not sure where to start?
Adding content
Talk and more...
Check out the community portal to see what the community is working on, to give feedback or just to say hi.
Or head on over to the forums and coordinate with the community on editing, projects, and more.

"Monkey Wash Donkey Rinse" is a song by American singer/songwriter Warren Zevon from the 1995 album Mutineer. The song describes the singer getting ready to visit a débutantes ball in hell. Alongside Warren's other song Porcelain Monkey, Monkey Wash Donkey Rinse was included in the Austin Chronicles article "Monkeying Around". In the article, Melanie Haupt described the song by saying "As a religious icon, the monkey represents the devil and a whole slew of vices..."

More Information...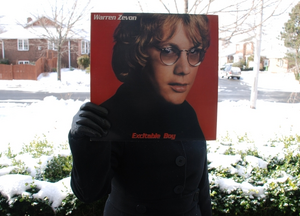 An Excitable Boy album "sleeveface" taken by Peter Rockwell.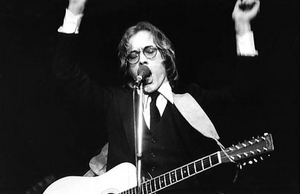 "I wondered why popular music was so square. Because I had been reading Norman Mailer from the time I was 12 years old. I don't think it occurred to me that I was trying to make some kind of breakthrough in the popular song. It seemed to me then, and it seems to me now that, for the most part, there were some kind of restrictions on the subject matter of songs. And it was quite the opposite in every other art form."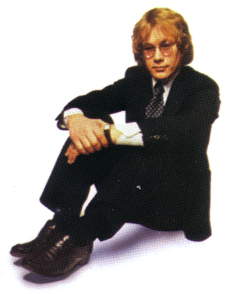 Community content is available under
CC-BY-SA
unless otherwise noted.