Bands and Duos

Other Articles
External Links
Official and Sections

Articles and Commentary

Fan and Community
What's new on Warren Zevon Wiki
May 3, 2012

Due to recent trouble maintaing our featured media, we will now start re-running old ones starting from May 2009.
April 1, 2012

Our apologies for not having any new featured media up for the past two months. To make up for it, we have put up a brand new article!
December 6, 2011

After over a months absence, the featured media is back! Whoo!
August 18, 2011

Well, here is this month's featured media. All delays have reasons, some of them interesting...
May 1, 2011

The Warren Zevon Wiki celebrates two full years of featured content each month.
October 8, 2010

We apologize for the late update of this month's featured media as the moderators were ill, under the (dental) knife, or otherwise engaged.
May 3, 2010

The Warren Zevon Wiki celebrates a full year of featured content each month. We the moderators apologize for being a few days off this month.
January 20, 2010

Inspired by our January featured image, and the moderators' similar work on the Blood Wiki, we are uploading fan artwork (largely from deviantART) to help illustrate the wiki and recognize the work of the fans.
December 28, 2009

The Warren Zevon Wiki now has a new logo, created by Malcolm Wilson.
November 28, 2009

As of its first anniversary, the Warren Zevon Wiki now has 100 articles.
August 7, 2009

The Warren Zevon Wiki welcomes User:Doom Reverb!
May 1, 2009
April 26, 2009

The Warren Zevon Wiki now has an offical logo.
April 25, 2009

User:Technopeasant and User:Roland The Headless Thompson Gunner now have administrative powers.
March 29, 2009

The Warren Zevon Wiki now has 50 articles!
November 28, 2008

The Warren Zevon Wiki is now open to editors!
Helping out
To write a new article, just enter the article title in the box below.
<createbox> width=24 break=no buttonlabel=Create new article </createbox>
Not sure where to start?
Adding content
Talk and more...
Check out the community portal to see what the community is working on, to give feedback or just to say hi.
Or head on over to the forums and coordinate with the community on editing, projects, and more.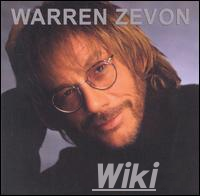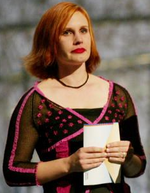 Ariel Zevon
is the daughter of
Warren Zevon
and
Crystal Zevon
, is the half-sister of
Jordon Zevon
, and is the goddaughter of
Jackson Browne
. Ariel was raised by her mother
Crystal
in a childhood spent moving between
Los Angeles
,
France
and elsewhere in
Europe
. She attended
Marlboro College
in
Vermont
, where she studied
sociology
and
theatre
, it was also where she met her future husband, Ben Powel who studied
writing
.
More Information...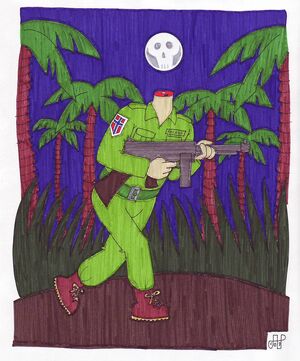 Roland the Headless Thompson Gunner, fan portrayal.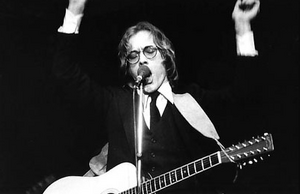 "I just think that popular music as we understood it for a long time was kind of limited... to songs about a certain thing, love songs for the most part... And it wasn't exactly what I was doing..."
Warren Zevon on his violent and edgy song content and "song noir."